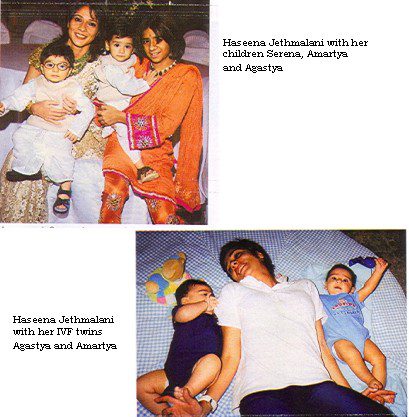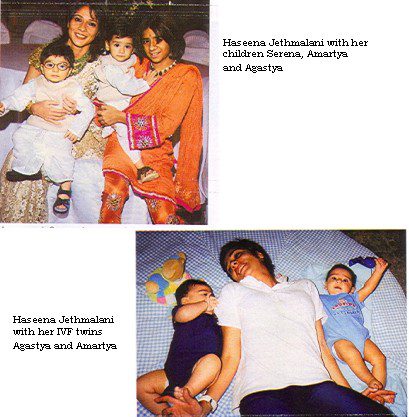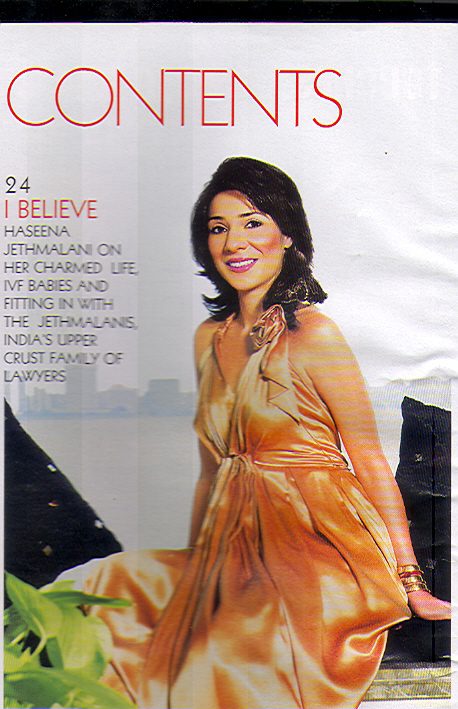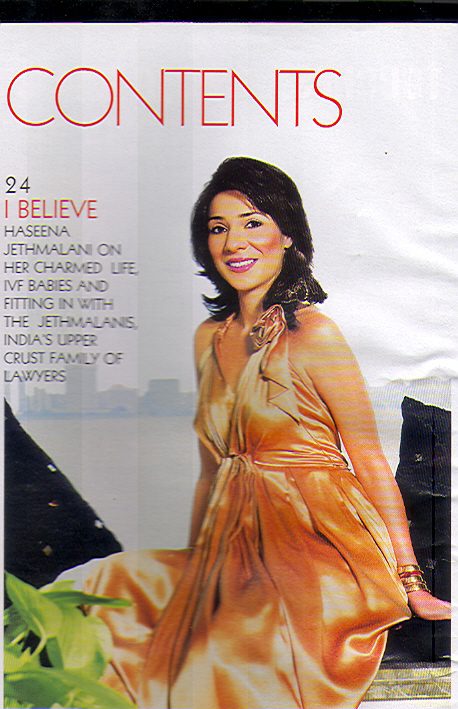 I always wanted more children. I believe that the best gift you can give your child is a healthy marriage and siblings. Because Mahesh is so close to his siblings (two sisters and one brother) and I'm so close to mine, and our siblings are a very strong support system for us, I do believe that the best thing I did for Serena is to give her siblings. But couldn't conceive for 10 years. However, having kids wasn't a priority either. That's the kind of person I am. If it doesn't work, I'm just laidback. I won't take the bull by its horns.
It was a very spontaneous decision for me to actually seek medical intervention. I had actually gone to infertility specialist Dr Firuza Parikh to consult for another friend of mine. She asked me why I was waiting to have more kids. I looked at her and said, "I can't have children". It wasn't something that upset me greatly, it wasn't something that consumed me. I was just disappointed. However badly I wanted children, I am quite fatalistic. I felt if it has to happen, it would. Dr Parikh is the most wonderful doctor, she's very nurturing and she just told me to go ahead and that I'd be absolutely fine. I was seriously petrified of injections and IVF is only about injections. She didn't believe that I would actually go through with it and neither did I. It was just something I wanted and I just did it. And I told Mahesh about it only after I started my treatment. That's the way our relationship is. We don't sit and discuss anything seriously. We just accept each other. There's a lot of compromise, a lot of give and take.
Firuza told me that infertility actually sets in after the age of 37 and I was 37 then, so I thought may as well do it now before other complications set in. Mahesh just went along with it. He'd joke and ask what we'd do if we had twins, he was going to be 50 The thought to me at that time was inconceivable but like they say …. never say never. When we were told it was a multiple pregnancy, to say Mahesh was shocked would be an understatement. It was a very, very tough pregnancy. I eventually ended up having injections almost every day.
During my pregnancy my nervous system had gone for a toss. The babies had grown too big and were putting pressure on my nerves. I would actually put a pen mark and show the doctor where the pain was and he would then give me steroid injections to deaden the nerves and numb the pain. Despite the very, very tough pregnancy, our boys Amartya and Agastya made it all so worth it. Also, I think we tend to fantasize about the past-even as bad as it is. We tend to glamorize it. And I think it's a good thing –better to be this way than be bitter. Though at that time I was a wreck, crying and howling, today I think, "My God, I was like Joan of Arc, I was this really tough cookie…"
Savy April 2008
Read Our IVF Blogs