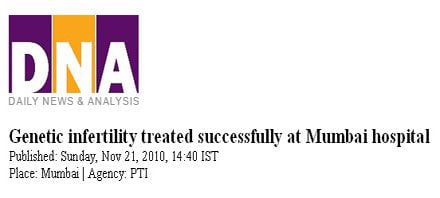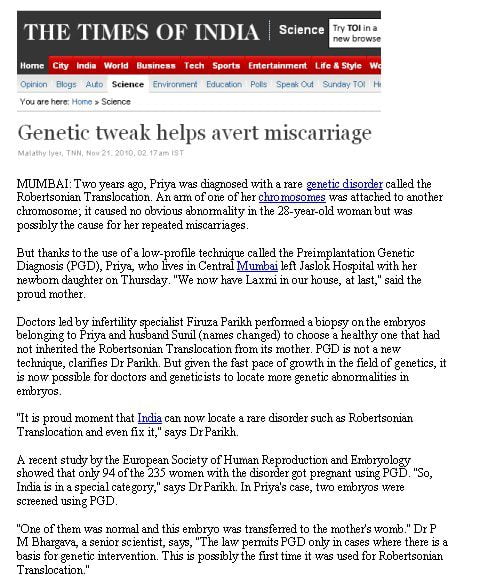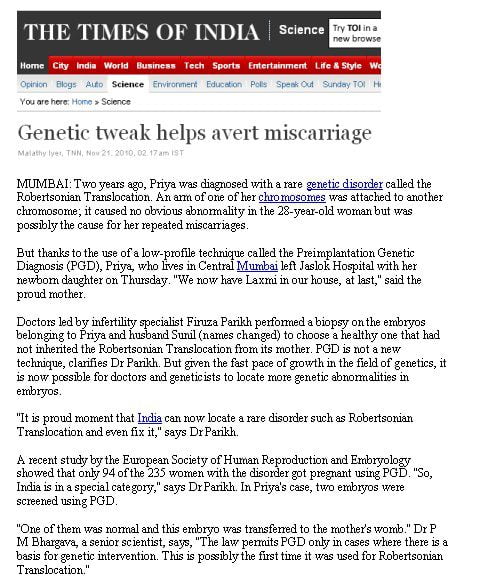 "With this first Invitro fertilisation (IVF) using preimplantation genetic diagnosis technique (PGD), India joins a handful of countries that have accomplished successful management of this disorder," Dr Firuza Parikh, Director, Assisted Reproduction and Genetics at Jaslok and former Professor at the Yale University School of Medicine, USA, said.
The baby girl was delivered yesterday at the city's Jaslok hospital, Parikh said adding that this case report was published as a cover article in the peer reviewed 'Journal of Prenatal Diagnosis and Therapy' (January- June 2010).
Attributing the success to her team of 40 individuals particularly Dr Prochi Madon, Dr Arundhati Athalye, Mr Nandkishor Naik and Dattatray Naik, Parikh explained, "We are born with 46 chromosomes which occur in pairs. Each chromosome of a pair is a mirror image of the other. Although this harmony is maintained in nature, an occasional slip results in a translocation."
"As the name suggests, a segment or an arm of one chromosome transports itself onto another chromosome and one such rearrangement is called a RobertsonianTranslocation after the American geneticist Dr W Robertson," she said.
"The rearrangement can occur in males and females who do not manifest any clinical symptoms. The problem manifests when the couple tries to conceive," Parikh said.
"An embryo derives half its chromosomes from the father and half from the mother. Hence if the chromosome with extra genetic material goes into the embryo, the amount of genetic material of that chromosome triples resulting in miscarriage or mental retardation," the In-vitro fertilization (IVF) expert said.
The embryos were screened using Pre-implantation Genetic Diagnosis (PGD).
Eleven years ago, Parikh and Madon established PGD for genetic disorders for the first time in India at the Jaslok Hospital and Research Centre.
Parikh who led this procedure, said, "PGD requires years of perfection, team work and a thorough knowledge of reproductive biology and genetics. The couple first undergoes IMSI (intracytoplasmic morphologically selected sperm injection).
In this procedure the egg and the sperm are magnified 7000 times. With the help of a sharp pipette a single sperm is injected into the egg and the resulting embryo is ready for PGD when it reaches the eight cell stage."
"A laser beam swiftly cuts open the shell of the embryo, a fine glass pipette is advanced towards one of the cells of the embryo. Using gentle suction, a single cell is aspirated. This cell is then processed by the genetics team," Parikh said.
Madon, chief geneticist added, "The cell is put through an overnight procedure called Fluorescence In Situ Hybridisation (FISH), a procedure to zip open the DNA strands and attach coloured probes, to identify the chromosomes of interest."
In this particular couple, the wife had a translocation between chromosomes 13 and 14. Two embryos underwent the procedure of PGD. This embryo was transferred into the mother's womb, resulting in the birth of a healthy baby girl.
"PGD is an effective form of treatment for couples at a risk for Down Syndrome and other chromosomal abnormalities, for women approaching 40, those with repeated failed attempts at IVF/ICSI (Intracytoplasmic sperm injection), those women showing poor quality embryos and for severe male factor infertility. It is also helpful in some rare genetic diseases like Haemophilia," Parikh said.
"We are now in the process of setting up a facility for PGD to detect embryos at a risk of Thalassemia. We have also started offering this procedure routinely to couples undergoing IVF/ICSI in order to select normal embryos so that less number of embryos are transferred," she said.
This will increase the chances of a normal pregnancy and decrease the chances of a miscarriage. This technique is called pre-implantation genetic screening (PGS), Parikh added.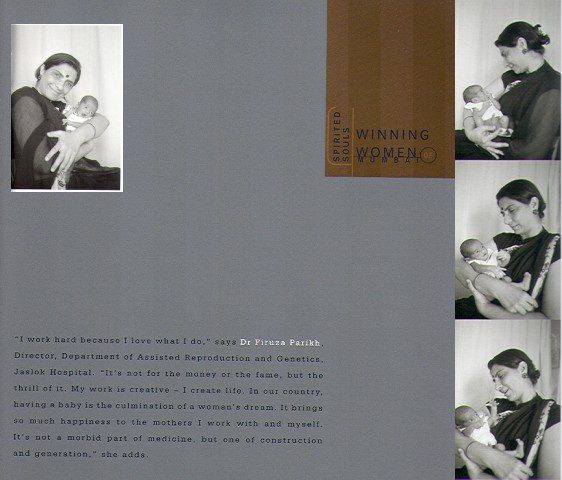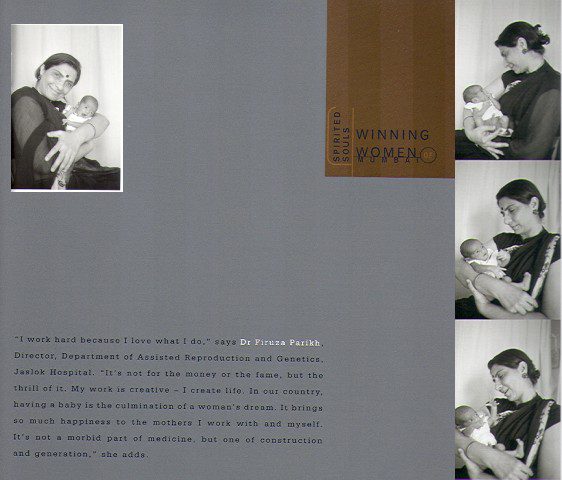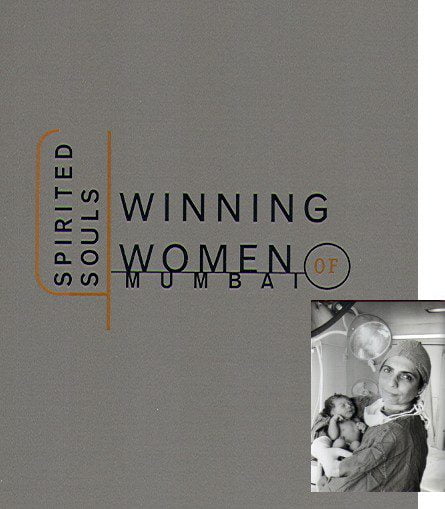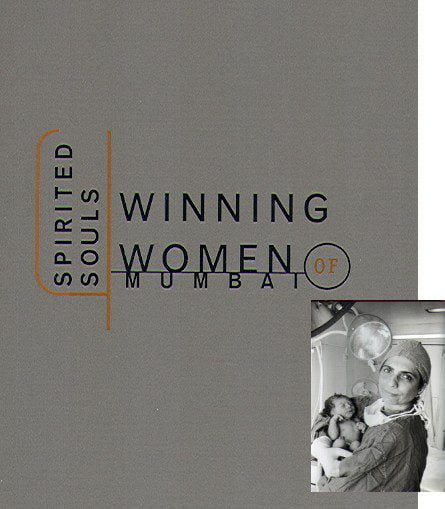 I work hard because I love to do what I do ,. Says Dr Firuza Parikh, Director, Department of Assisted Reproduction and Genetics- Jaslok Hospital, Mumbai.