MUMBAI: Exactly three years after a young marketing consultant lost her husband in a car accident, she held his newborn baby in the maternity ward of Jaslok Hospital. Thanks to a remarkable convergence of love, persistence and technology, a day of mourning turned into a day of joy.
The miracle story begins in August 2015. Supriya Jain and Gaurav S, both 30-something Bengaluru-based professionals, had been married five years when they decided they wanted to be parents. The normal route wasn't yielding results, so they decided to assist the process with IVF. But destiny had its own ideas. Right after they went through the procedure, Gaurav was killed when a truck rammed into his car near Hubli.
A devastated Jain started dealing with her grief by writing an emotionally intimate blog describing her insomnia, her fears and her utter hopelessness. A few weeks after Gaurav's death, she wrote: "Even the day he was going, he finalised the logo of another new venture he was starting. He never went to his parents' house before going to the village – that day he did. Spent time with his nephew, his mom and his god. Told his mom he'll come back and give her a very good news (the baby) and left smiling."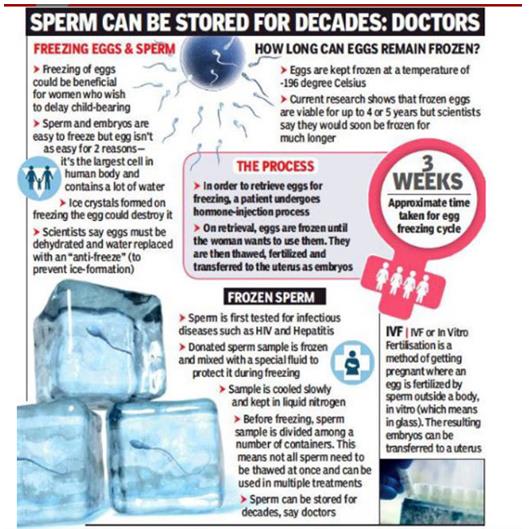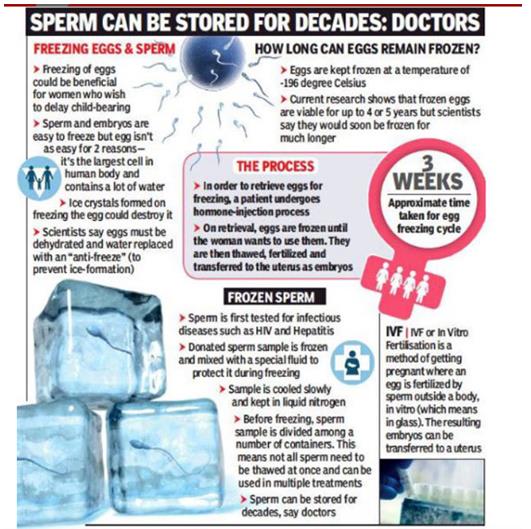 Jain, originally from Jaipur, says she believes in destiny and in signs. "I knew that this whole baby thing was started for a reason and I wanted to finish the story." Within a few months, without consulting either her or his families, she made the decision. She was going to have her late husband's baby. Someone suggested visiting Dr Firuza Parikh, who helped deliver miracle babies in Mumbai. So she found herself an Airbnb near Jaslok Hospital, and began a painstakingly long and expensive journey.
Parikh was determined to help this grief-stricken woman. But she also wanted to ensure that her patient was not being irrationally impulsive, so she gently coaxed her into taking some psychological tests before embarking on what could be a high-stress journey. Reassured that she was ready, she began the process. "I cannot tell you how we have saved and used that one vial of sperm," says Parikh. "When it arrived from Bengaluru, we were too nervous to even open it. We decided we would collect and fertilise enough eggs even if it meant waiting and going through several cycles." When several IVF cycles did not work, they decided to find a surrogate. A couple of tries later, they had only one more chance. After that the posthumous father's genetic remains would be gone forever. This time, it worked.
Every year, Jain went away from Bengaluru just before her husband's death anniversary. This time she was in Bali when she got the phone call. Her baby boy had come into the world. She took the first flight out and, at the exact same time that she had spoken to her husband for the last time, she held his legacy in her arms.
"I hope he looks like his dad," says Jain. "I didn't want a baby, I wanted Gaurav's baby. Our deal had always been that we would have one baby and adopt another. The good thing is that I will now never run away on his death anniversary."
Source:https://timesofindia.indiatimes.com/india/3-years-after-man-died-his-son-is-born/articleshow/65456762.cms